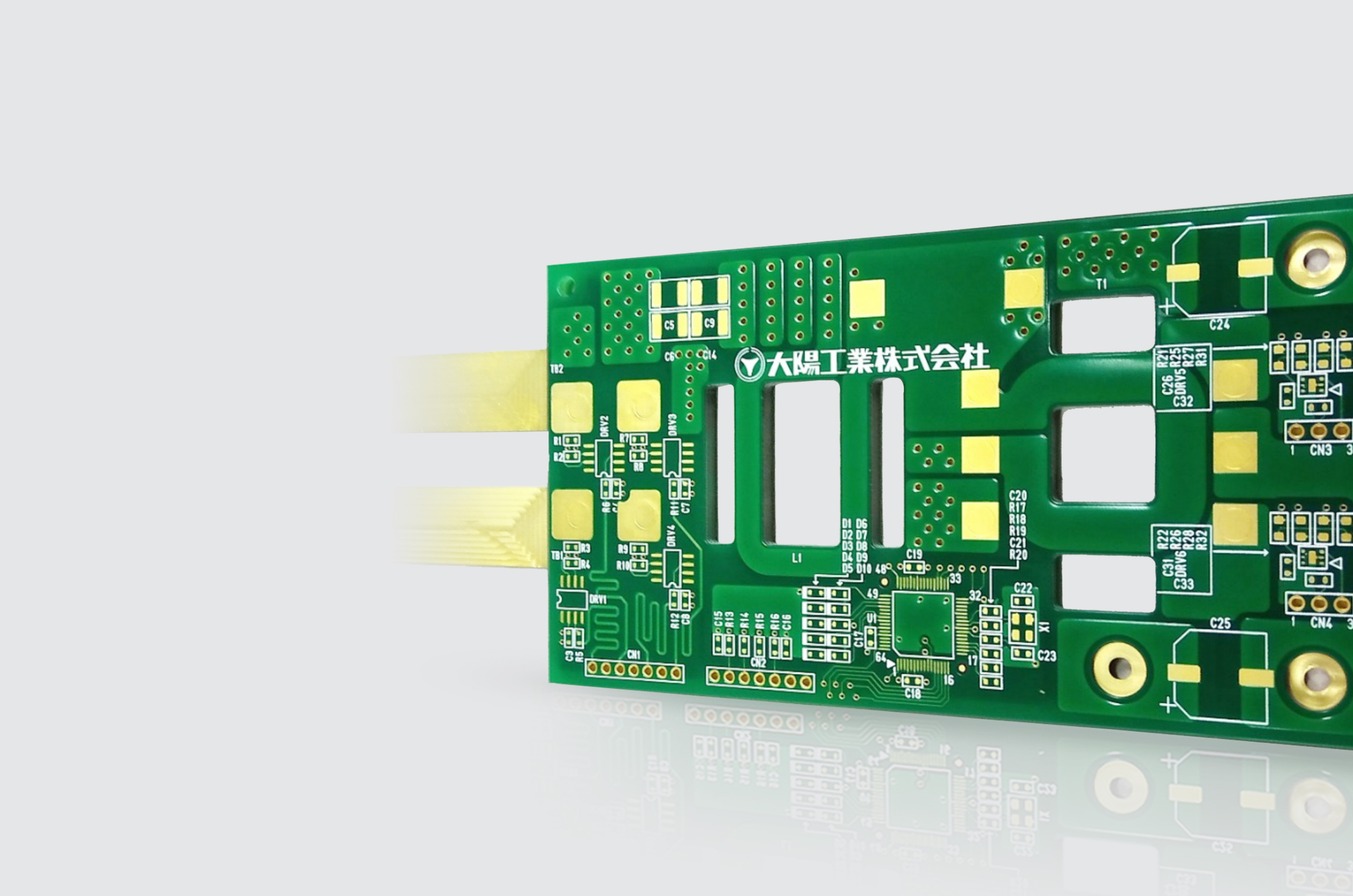 DEVELOPING TOMORROW

WITH RELIABLE TECHNOLOGY
Copper Inlay PCB
Copper Inlay is a heat transfer path with which heat generated by advanced power devices (of high capacity and small in size) can be forwarded to the other side of the board for heat dissipation. Taiyo Kogyo is the first company which developed and marketed this new structure of embedding copper chips into PCB. Taiyo Kogyo's Copper Inlay PCB is used in various industrial fields including Automotive industry.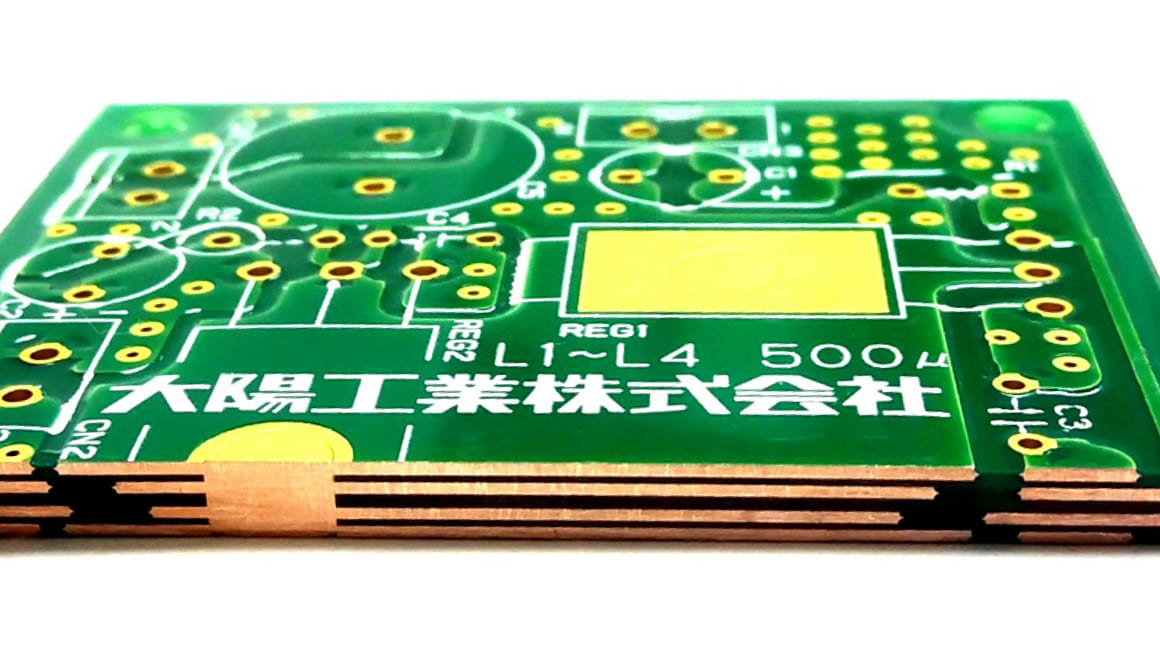 High Current PCB
You can run high current on PCB!
We can use various copper foil thickness such as 18um to 500um(0.5 to 14.3 oz), and it is also possible to embed 2mm bus bar within PCB. Taiyo Kogyo can produce revolutionary PCB.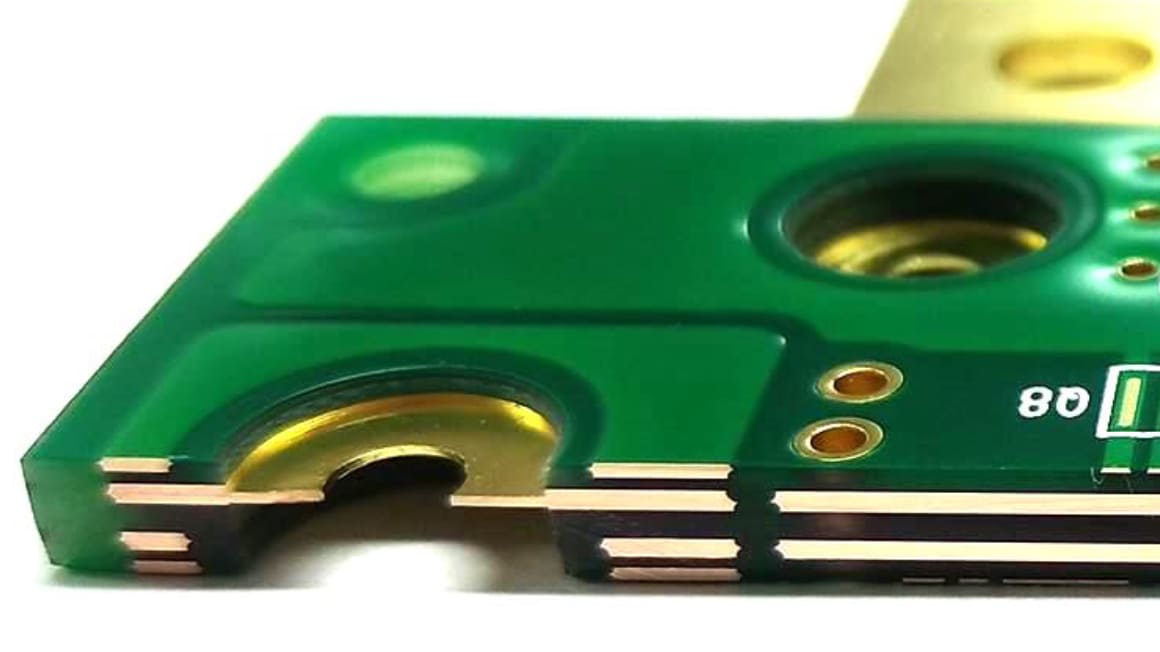 High Heat Dissipation PCB / Special PCB
We can offer High Heat Dissipation PCB which will expand your product assortment and can offer Special PCB having unique structure.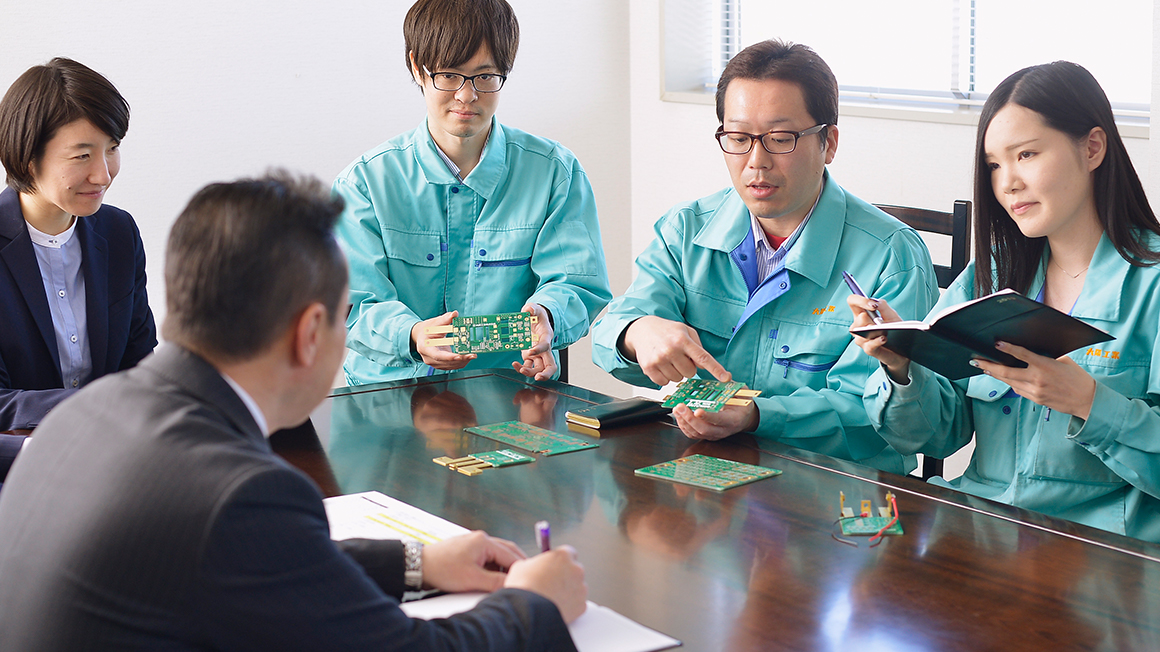 Advantage of changing to single consolidated PCB
Would you like to use a single PCB instead of the product having wire cables and bus bars?
We will offer PCB solution which can satisfy QCD (Quality/Cost/Delivery) such as miniaturization of products, high performance and assembly process simplification by our PCB that can handle high current.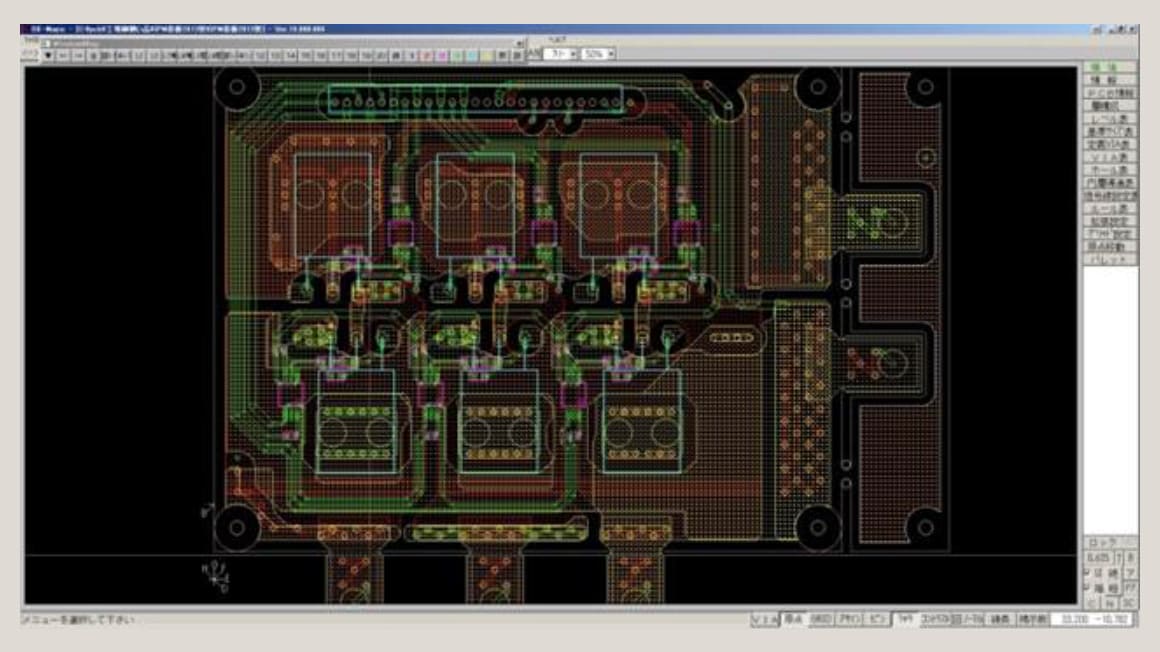 Design Team
Aren't you using "1A / 1mm Rule" when you design PCB?
Taiyo Kogyo can propose not only optimal layer structure based on our technology and experiences for many years, but also can design PCB considering ease of parts mounting and allowable current value of traces and Through Holes.
About TAIYO KOGYO
Taiyo Kogyo was established on August 15th, 1947. Our company started from painting of industrial equipment and added sheet metal business later. Manufacturing of Printed Circuit Board for industrial use started since 1962.
At Taiyo Kogyo, we have a history of great achievements, world class quality and innovative technology. Currently, we are a leading company for manufacturing special PCB's such as high current PCBs and PCB's for thermal solution, serving for PCBs to be used widely for industrial applications, in addition to standard PCBs.
Our PCBs are all custom manufactured to customer's specifications. Most importantly, we have many years history of working closely with customers for their goals to provide high quality products to market timely.